Ffestiniog & Welsh Highland Railways
The Ffestiniog Railway is the oldest independent railway company in the World
The Ffestiniog Railway is the oldest independent railway company in the World - being founded by an Act of Parliament in 1832.
Sunday December 23rd, and 'The Earl' leaves Porthmadog with the 10.30 Santa Special

The railway was built as a gravity and horse drawn line to transport slate from the quarries in the mountains around Blaenau Ffestiniog. As the slate industry flourished, so did the railway and the town of Porthmadog. Slates from Blaenau Ffestiniog were exported to ports all over the globe - many in ships built in Porthmadog.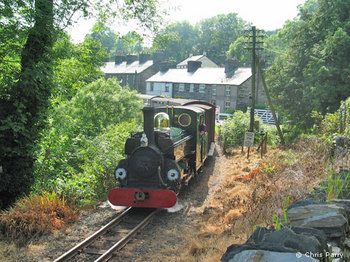 The railway was extremely successful and introduced many innovative engineering solutions to cope with the rapid increase in output from the quarries and in the number of passengers it carried. Engineers from around the world came to study the Ffestiniog Railway and, as a result, it has influenced the design and construction of railways in many countries.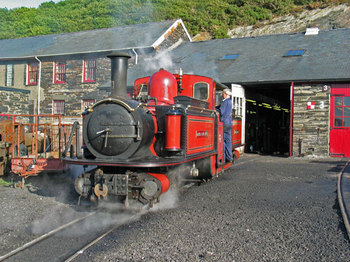 However, the slate industry - and then passenger numbers - slowly declined, until finally the railway closed to traffic in 1946. Luckily, pioneering railway enthusiasts were determined that the railway should survive and it was re-opened in 1954.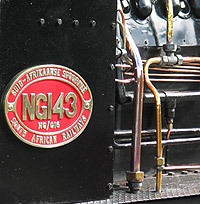 Over the last fifty years, the Ffestiniog Railway has become a leader in railway preservation and is now one of Wales' top tourist attractions. Visitors to the railway can enjoy the outstanding natural beauty of Snowdonia as they pass through areas inaccessible by road undisturbed by the sights and sounds of modern life.
Our trains provide 'access for all' to the spectacular countryside of North Wales - whether you prefer to sit back and relax in comfort or you are someone who can't get enough of the 'great outdoors'. We cater for both needs - and many in between!
Ffestiniog & Welsh Highland Railways Statistics: 2137 click throughs, 72393 views since start of 2022
Attraction in

Porthmadog

Gwynedd
Entrance Charge

Opening Times

News and Special Offers

(26/01/2008)

Britannia Bridge works underway


Yesterday an 80-tonne piling crane was moved into position adjacent to the Britannia Bridge training wall repair and link span site.

A few trial piles are due to be installed, starting on January 28th. These test piles are intended to check the feasibility of engineering consultant Arup Rail's design for the total reconstruction of the collapsed retaining wall adjacent to the bridge. They will provide the data needed by our engineering consultants to finalise design work for the new wall.

(There is) temporary traffic control on Britannia Bridge.

Work has finally started on the mitigation alterations to Cob Records store in the Harbour Station car park. This will allow the roadside frontage to be altered where it is foul of the WHR alignment, just north of Spooner's.

The work will include a new (rear extension and) entrance. When complete the roadside end of the building will have some 2m removed where it is close to the WHR alignment and the entrance onto the main road will be bricked up.

Contact Details

Ffestiniog & Welsh Highland Railways

Harbour Station

Porthmadog

Gwynedd

LL49 9NF

UK