Bon Bons at Stilwells
Luxury hand made belgian chocolates in Conwy now available Online
Our single most important aim here at Bon Bon's is to bring you a range of FRESH handmade Belgian Chocolates that represent the very best of the artisan chocolatier.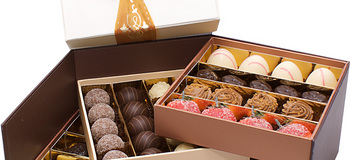 For almost a decade Bon Bon's have been searching out some of Europes most exclusive Chocolatiers and through working with them, we are now able to offer a truly amazing selection of chocolates with impeccable provenance.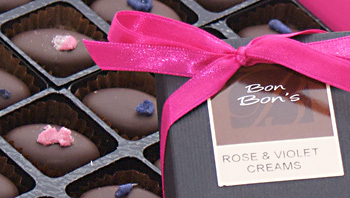 From sumptuous Swiss truffles to some of Belgiums most decadent pralines all our chocolates have those extra special ingredients called tender love and genuine care.
These few pages are here to give you an idea of the range of handmade belgian chocolates we stock in Conwy. As we can only show you a brief idea of the constantly changing range we offer, to make the most of us you really do need to pay us a visit.
Pure Indulgence
Bon Bons at Stilwells Statistics: 304 click throughs, 19922 views since start of 2022
Shop in

Conwy

Snowdonia
Opening Times

10am - 5.30pm Mon-Fri
10am - 5pm Saturdays
10am - 4.30pm Sundays

News and Special Offers

Stilwells now offer for sale the luxurious bon bons range of hand made Belgian chocolates.

NOW OPEN our new Online Store for those who can't visit us in person or for those who have already visited and want some more!!

Contact Details

Owner/Manager: Fiona & Mark Stilwell

Bon Bons at Stilwells

9 High Street

Conwy

Conwy

LL32 8DE

UK