Farmer Street Studio
Keith Andrew RCA was born in London in 1947 and studied at
Ravensbourne College of Art, Bromley, Kent . He worked in London as a graphic artist for eight years before turning to painting full time in 1975. This coincided with moving to Anglesey, North Wales.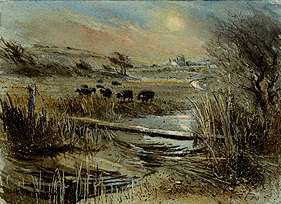 At my studio show I will be showing a suite of four new etchings on the theme of moonlight, alongside my new paintings The plates will also be available to see and I will be happy to explain the process in more detail.
Farmer Street Studio Statistics: 31 click throughs, 4949 views since start of 2022
Shop in

Llannerch-Y-Medd

North Wales
Opening Times

News and Special Offers

Contact Details

Owner/Manager: Mr Keith Andrew

Farmer Street Studio

Unit 5/6 Rural Craft Work Shops

Llannerch-Y-Medd

Isle of Anglesey

LL71 8DS

UK