Menai Heritage Exhibition
Tel: 01248 715 046

Welcome to Menai Bridge Community Heritage Trust a community project to celebrate our two world famous bridges, the rich marine environment, the beauty of the straits and the story of the local people down the centuries.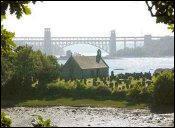 The historic town and the Menai Bridge


We are very proud to present the Menai Heritage Exhibition the story of Thomas Telford and Robert Stephenson and the building of the two iconic bridges, all illustrated with original drawings and early photographs together with interesting and historic artefacts.

The exhibition also contains a wealth of information relating to the historic town and waterfront of Menai Bridge (Porthaethwy in Welsh, meaning the ferry or crossing-place of the Daethwy tribe)
Church Island with the backdrop of the Britannia Bridge


There are workshops for children to draw and build their own bridges, educational films relating to the bridges, and guided historical walks on the Menai Bridge waterfront and across the Menai Bridge. Refreshments, disabled access and toilets available.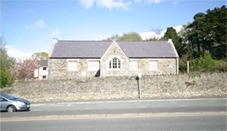 Children building bridges


The Exhibition opens Easter, Spring bank holiday and summer holidays. 10am - 5pm Sunday - Thursday.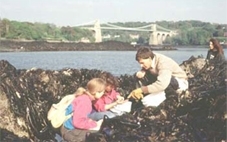 GUIDED WALKS - 1½ hour tour of the historic waterfront. Wed 2pm. Guided bridge walks are available.
Adults £3.00
Exhibition and walk £5.00 adults. Up to 3 children free.
Menai Bridge Community Heritage Trust
Canolfan Thomas Telford
Mona Road
Menai Bridge LL59 5EA
Tel: 01248 715046

(Opposite the Waitrose and 100 yards from the Bridge)


website link:-
website link
email: Click to email
Menai Heritage Exhibition Statistics: 97 click throughs, 19035 views since start of 2022
Community and Culture in

Menai Bridge

Isle of Anglesey
News and Special Offers

Contact Details

phone:

01248 715 046

fax:

Menai Heritage Exhibition

6a Uxbridge Square

Menai Bridge

Isle of Anglesey

LL59 5AH

UK