Our Bedrooms
Relax after a great day exploring.
All of our five bedrooms are now en-suite.

All our bedrooms have a colour television; many with DVD players.

Our hospitality tray is replenished daily and offers tea, coffee & hot drinking chocolate together with biscuits and mints.

All the TV's act as a radio and alarm clock that will wake you in the morning or perhaps the radio alone will provide a pleasant change from the television.

All five bedrooms are furnished individually & tastefully to provide a relaxing end to the day.

We have Double, Twin and Triple bedded rooms.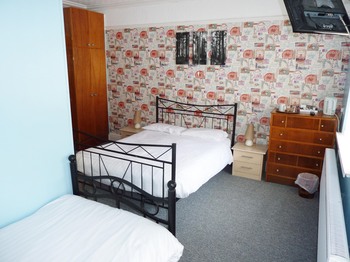 Above is one of our triple bedrooms. Bedroom 7, it has had a total makeover last year, (2019) new shower, new beds and a blue & silver theme. This room has a double bed and a single bed and is sufficiently large for a longer stay.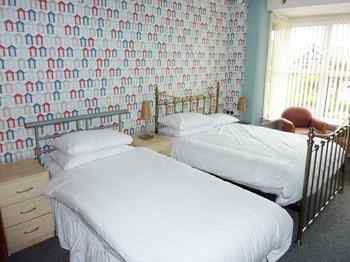 Room 3 is a good sized Triple room with a double bed and a single. This is another room that was created last year (2019) with a new large bathroom with walk in shower, new carpets and a new light blue colour scheme.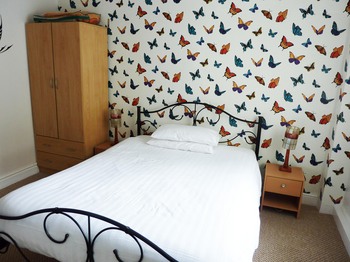 Bedroom 11 & Bedroom 12 are two of our Double Bedrooms each with their individual style and atmosphere to set the holiday mood. Room 12 has a king size bed for extra room.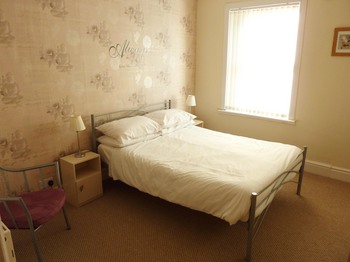 Sweet dreams.
Our Bedrooms Statistics: 0 click throughs, 12007 views since start of 2022

Our Bedrooms