Anglesey Textile Art
Anglesey Textile Art - Jane Huskisson
Jayne studied Fashion/Textile Design BA(Hons), graduating in 1987. She worked in the fashion industry before specialising in textiles. Jayne now enjoys the exploration of mixed media and textiles, particularly appliqué and stitched collage, although painting on silk is her primary specialisation.
Jayne has 15 years experience of silk painting and she has now developed her own very unique style. Her work is bold and vibrant and captures the very
essence of the Anglesey landscape with a contemporary twist.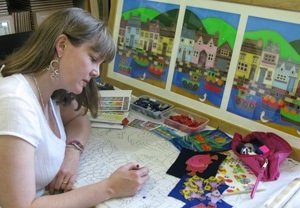 Jayne has exhibited throughout Wales and Ireland. She gives talks and holds
demonstrations and workshops.

Jayne has been awarded The Anglesey Tourism Association "Best Arts/Heritage of
the Year Silver 2010" and winner of "Best Arts and Crafts of the Year 2011".
Original paintings, prints and cards are available at shows, exhibitions and
>in local galleries - please see her website for a full list of stockists and
>events.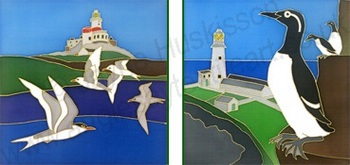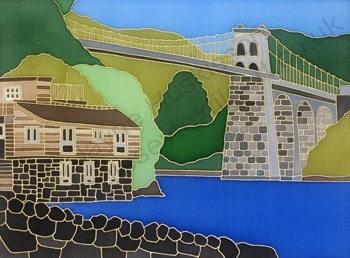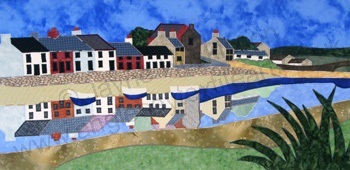 CONTACT DETAILS
PHONE : 01407 720962
EMAIL : Click to email
WEBSITE : website link
Anglesey Textile Art Statistics: 26 click throughs, 8243 views since start of 2022
Community and Culture in

ty Croes

Isle of Anglesey
News and Special Offers

Contact Details

Anglesey Textile Art

Bonc, Dothan

ty Croes

Isle of Anglesey

UK